Skulls for sale
Bleached and dried Navajo-Churro multi-horned ram skulls for sale. Beautiful! $125 ea. Shipping is about $25.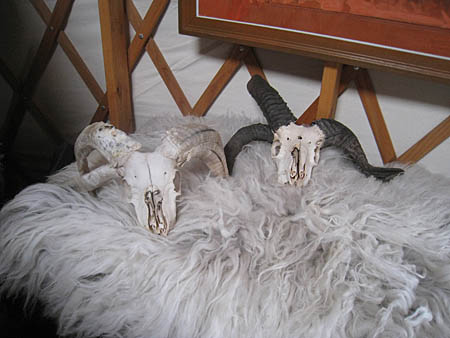 Fleeces for sale Call or email for available colors.
Pelts for Sale Professionally tanned, Navajo Churro pelts. These are short (about 2 inch) fiber length pelts. Call or write if you have questions. Each pelt is $125. Shipping is extra (about $15).
| | |
| --- | --- |
| | Pelt #1 - $125. |
| Pelt #2 - $125 | |
| | Pelt #3 $125. |